In this article we'll go over how your Catalyst configuration can impact your Catalyst Visualizations.

Background
Your Catalyst instance comes with Visualizations that display commonly used reporting packages in interactive charts, graphs, and tables.
These reports are built using the hierarchy structure built in your Catalyst administration page.
Your Visualizations are built using panels, each panel contains references to your data structure.
Making changes to your hierarchy structure will impact the data being referenced in each panel.
Some changes will break those references and the panel will push an error.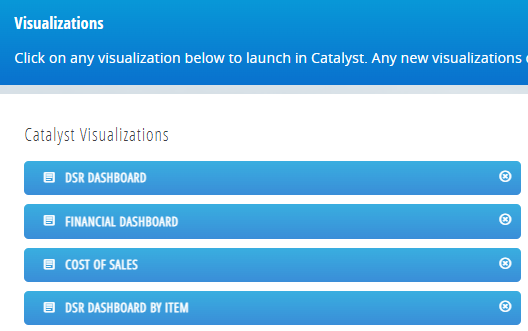 How hierarchy changes impact Visualizations
The most common example of a change that can break your Visualizations is a change to the structure of a hierarchy, such as a Customer, Company, or Item hierarchy. For more info on hierarchies, check out our deep dive here.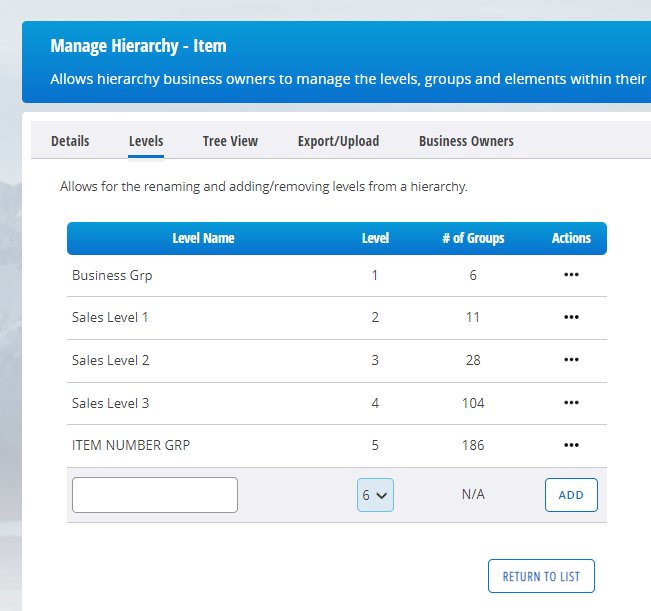 Structure changes that will break your Visualizations
Renaming one or more levels.
Adding one or more levels.
Deleting one or more levels.
For these reasons, it's always a good idea to consult with your Customer Success Manager before making structural changes to your hierarchies.
A good rule of thumb is to always check with us if you find yourself interested in changing anything under the Levels and Tree View tabs.