Catalyst Visualizations are reports built using BI technology that present your data in visually immersive and interactive models giving you actionable and insightful reporting dashboards.
This article contains the following topics: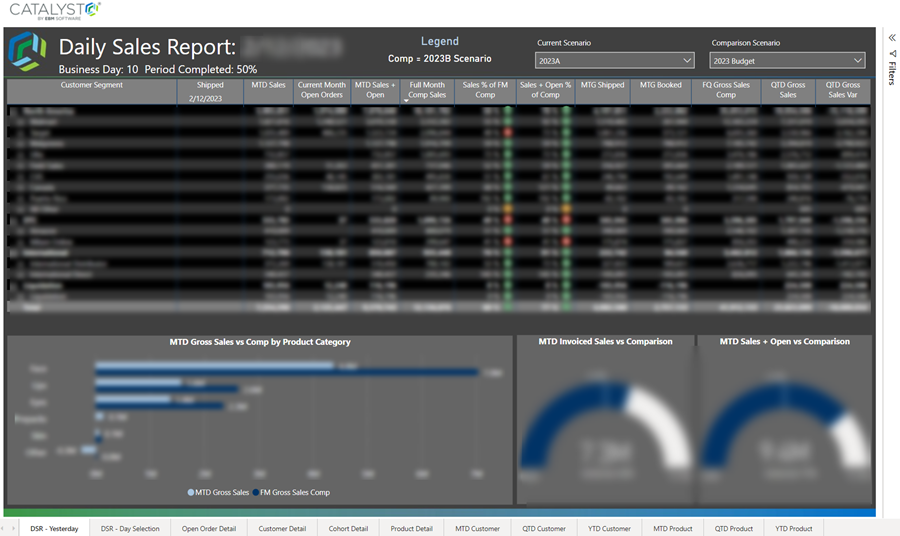 Intro
Once a report has been added to your Visualizations section in Catalyst, you have the ability to subscribe to that report on a recurring basis. You can also subscribe others to the report. This can be helpful, because you may want to provide access to a dashboard to a subset of users or simply capture a live snapshot of a period of time right in your inbox on a regular basis rather than having to navigate to the website.
Instructions
Hover on the Visualization tile you want to setup a subscription for and click the Mail icon.




Under the Details options set up your subscription preferences (see definitions below).




Choose the users or groups you want this report to be sent to.


Click Save and Close. You're done!
Definitions
PowerBI Type

Choose what format the report will be attached as in the email output. Choosing URL will simply provide a link to the report in Catalyst, PDF will create and attach a PDF of the entire report, and PowerPoint will produce the report in MSPPT format.
Permissions Context

Owner: This means the report that is attached in the recurring email subscription will appear as it would to the user who is creating this subscription. Meaning if you are the one creating the subscription and you select "Owner" then the users who receive this subscription will see everything you see.
Subscriber: This means the report will be sent as if viewed by the user receiving the subscription. Meaning it will respect specific user permissions that have been set for the user receiving the report.
Log

This shows a detailed log of the subscription history, including the date the report was sent, whether the report subscription succeeded or failed in its delivery, and any processing notes.