Error message: When uploading from Excel, the subsequent Catalyst dialog window is missing processing/validation options or indicators. 
Catalyst File Upload Window is Missing Validate/Process Button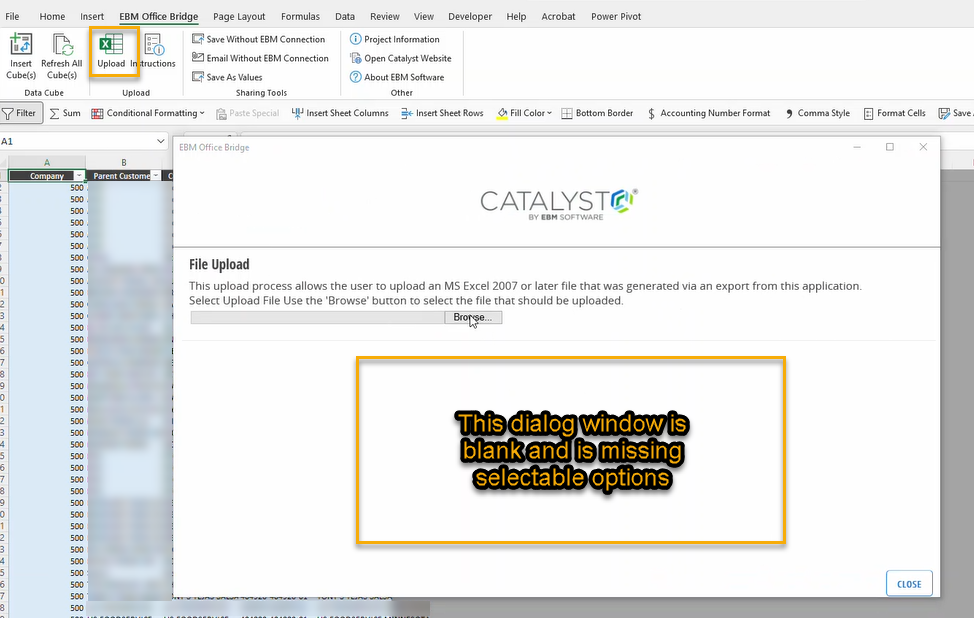 Description:
When attempting to upload data into Catalyst from Excel using the EBM Office Bridge ribbon, the subsequent pop up that provides you the option to validate and process the data is missing those options. The pop up appears blank and is unusable. Browsing for the file will not work, as it's already selected.
Solution:
This is an environmental or local issue with unknown causes that are related to your specific browser, network, Excel, Microsoft, and/or machine conditions as they exist in your system. This issue is usually corrected by restarting your system (quit Excel then restart your machine). Additionally, because Catalyst calls Internet Explorer or Edge, you can open up IE and/or Edge and clear all history, which will often fix the problem if a restart does not.