Error message: Content from the website listed below is being blocked by the Internet Explorer Enhanced Security Configuration.
IE Security Error Upon Opening a Cube File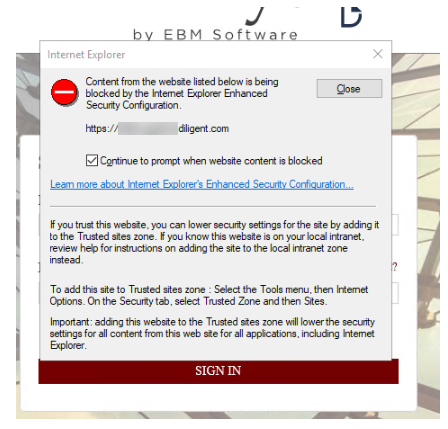 Description:
Users will receive the above error message or something similar when opening up an EBM connected file upon arriving at the login dialog window page.
Solution:
Update your Internet Explorer security settings to Medium (which is the lowest setting possible). Restart your computer and try again.