If you've encountered an error message when attempting to upload quantities and gross sales in the Planning Module, you're not alone. This article will help you understand why this error occurs and how to resolve it.

This articles contains the following topics:
Issue
Error: "Unable to display values for this scenario because of missing or zero rates."
"I'm trying to upload quantities or gross sales in the Planning Module, and it says that I have no or zero rates."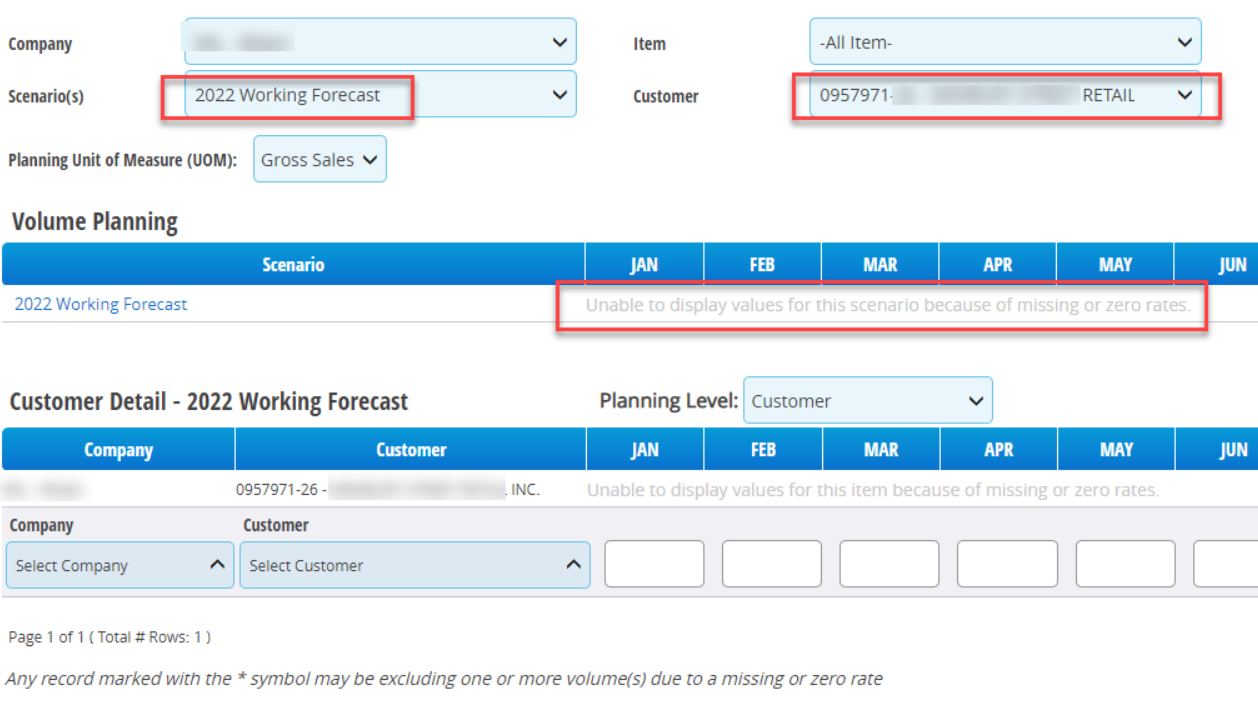 "But I do see rates for these customers under the Rate Planning section (screenshot 2). Why am I unable to load any gross sales when rates exist? Why is it saying rates do not exist?"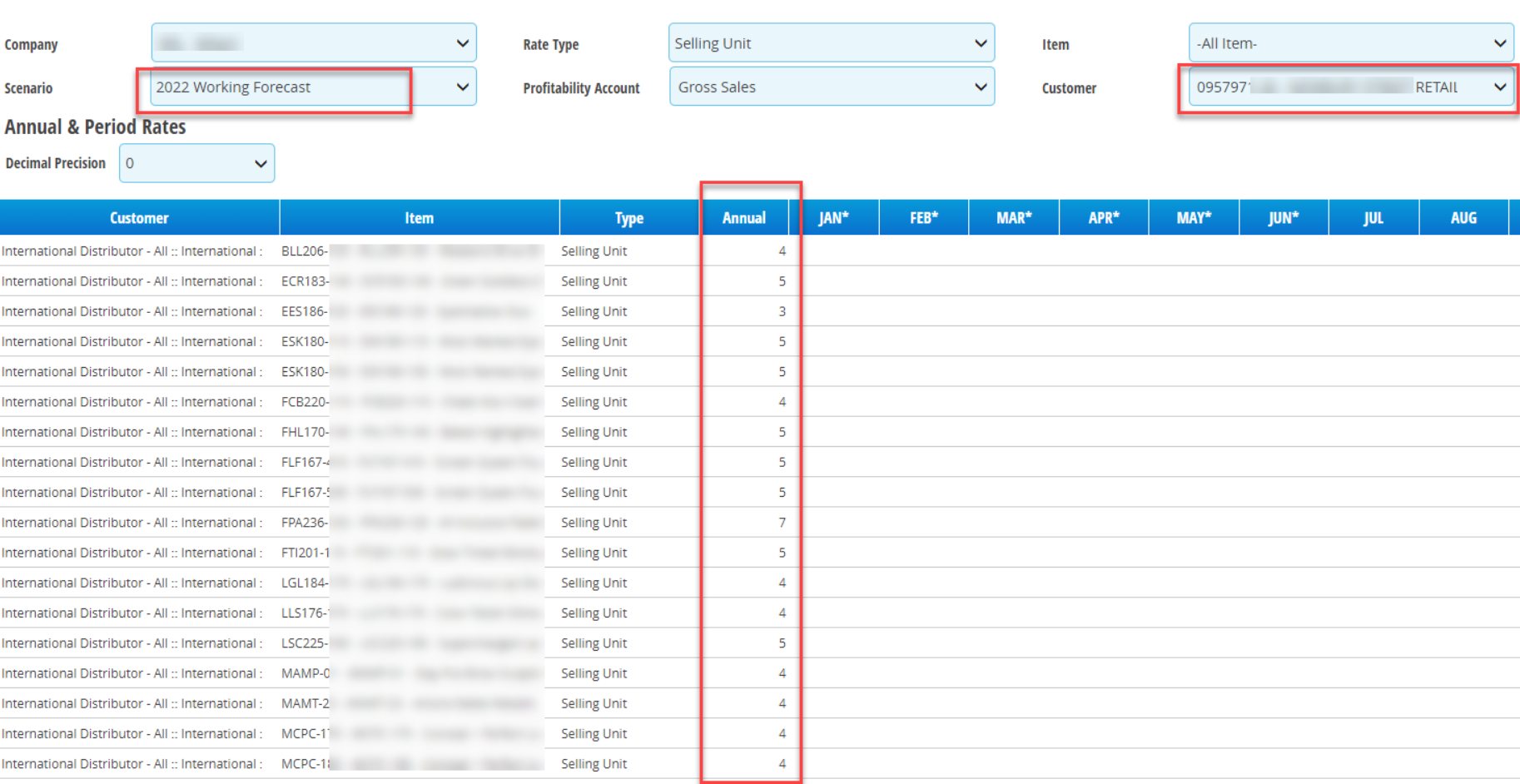 Resolution
The error message you're seeing occurs because the volume record in question does not contain a rate for the selected customer. To resolve this issue, follow the steps below.

Step 1: Check Volume for the Item
Go to Catalyst > Planning > Item (rather than Customer) section.
Select the relevant item for which you want to plan for gross sales.
Check the Volume for that item. If it's empty, you'll need to add volume to this item with a gross sales rate to be able to plan across gross sales.
A good rule of thumb is to always upload your volume by item and customer, then upload rates for those customers or items.



Step 2: Upload Volume and Rates
You have two primary options for uploading volume and rates:
Option 1:
Upload a quantity amount via the Item or Customer sections (they achieve the same result but are displayed and filtered differently).
Then upload the Rate as a Selling Unit type.
Catalyst will automatically calculate the gross sales for you.
Option 2:
Calculate the total sales amount for your items and customers before uploading into Catalyst.
When uploading, select the rate type as "Fixed" rather than "Selling Unit."
By following these steps and ensuring that volume and rates are correctly set for the items and customers, you should be able to resolve the error message and successfully upload quantities and gross sales in the Planning Module.
If you encounter the error message indicating zero rates while trying to upload quantities and gross sales in the Planning Module, make sure to check the volume for the relevant item and customer. Additionally, ensure that you upload both quantity and rate information correctly using either of the two options mentioned above. This should help you plan your gross sales effectively in Catalyst. If you continue to experience issues, don't hesitate to reach out to our support team for further assistance.