Sometimes unwanted or unnecessary accounts are added to Catalyst. At first glance it may appear difficult to remove these, but it's relatively easy.
This articles contains the following topics: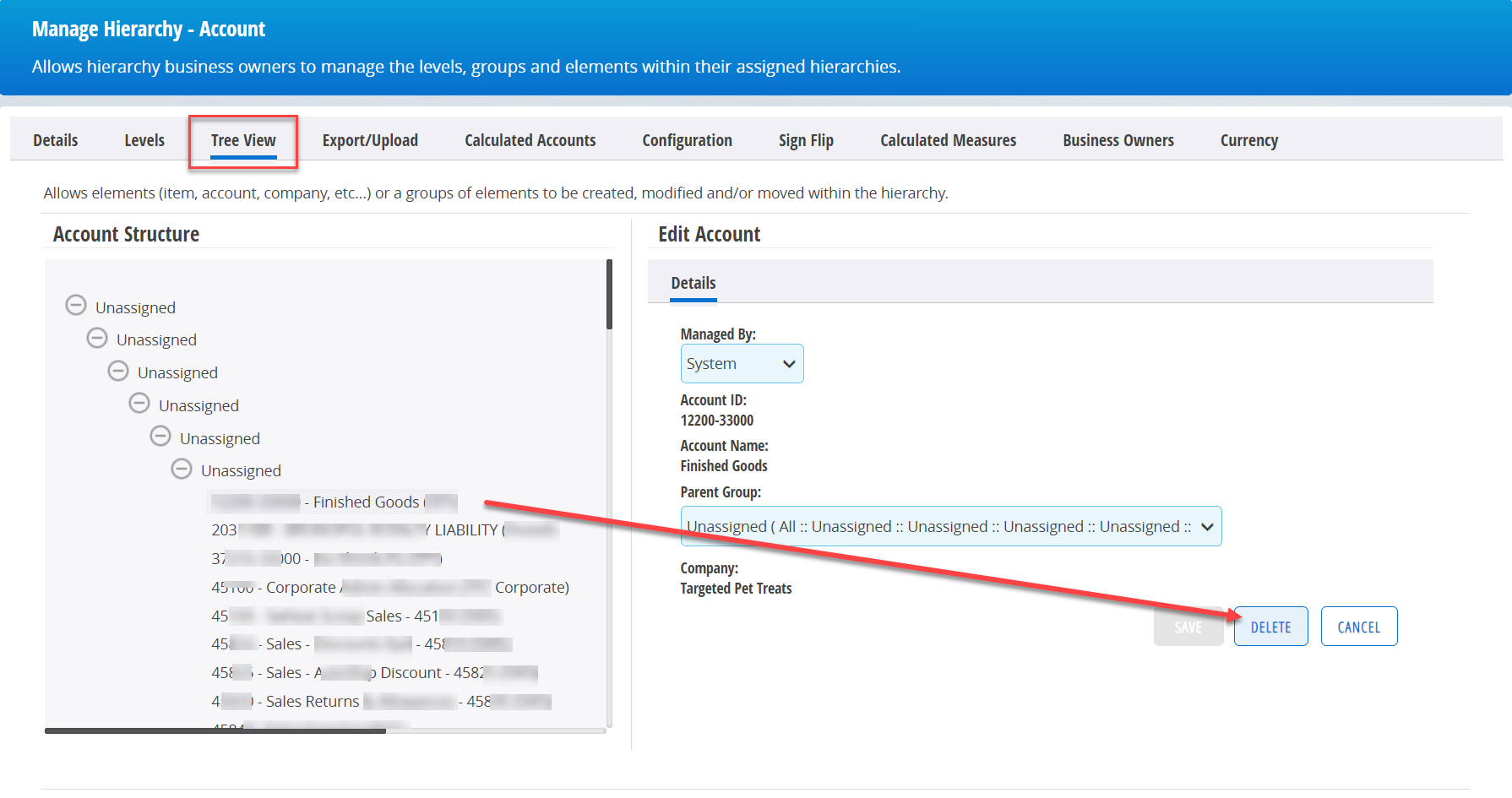 Why you may want to delete an account
Below are some of the reasons you may want to remove an account from Catalyst.
Data pulled from source ERP incorrectly
Step one is to find out if the account exists in your ERP. Oftentimes financial accounts aren't automatically fed through the nightly automation, but sometimes they are. If the account exists in your ERP then it should likely exist in Catalyst too. If you don't want it in Catalyst, our advice is to remove it from your source ERP too. If the item you want to delete is part of profitability or sales data, then the same rules apply. Does the item exist in your ERP? If yes, then remove it from your source and if automated, the item will also be removed from Catalyst.
If you do want the account to exist in your ERP but not in Catalyst, you can remove it from Catalyst. But if your financial data is automated, meaning it's updated each night via automation, Catalyst will pull the account back in to the system. The same is true for items related to profitability such as Customers, Items, Quantities, etc.
Account manually added incorrectly or by mistake
Another reason you may want to remove an account or item from one of your hierarchies is due simply to user error or because the entry was added by mistake. No problem, follow the steps below to remove it from the hierarchy.
Mismapping is another reason, where an account might have been mapped incorrectly or was duplicated. If that's the case it's absolutely OK to delete this from the hierarchy structure.
How to delete an account in Catalyst
Follow the steps below to remove an account from Catalyst.
Navigate to the Manage Hierarchy section in Catalyst, found under Administration.
Locate the hierarchy related to the type of data you want to delete, such as the Account hierarchy or Item hierarchy and click Edit.
Toggle to the Tree View tab and find your leaf. Click it and then click Delete.

You're done!