Your Guide to a Smooth Start
Welcome to EBM! We are excited to embark on this journey with you and want to ensure that your onboarding experience is as smooth and successful as possible. To help you get started on the right foot, we've put together some essential steps that you should be aware of.
Step 1: Meet Your Dedicated Team
Ensuring dedicated resources internally is critical to a successful implementation. Ideally, you should have the following key members on your team:
Project Leader: Your point of contact for overall project coordination.
IT Leader: Responsible for technical aspects and IT integration.
Account Administrator: Manages your account and ensures smooth communication.
Having this dedicated team will help streamline the implementation process and ensure that your unique needs are met effectively.
Step 2: Project Plan and Timelines
When you're onboarded we craft a customized project plan tailored to align with your specific business objectives. This plan serves as a roadmap for our collaboration and outlines all the activities we need to perform within our agreed-upon timeline.
Access your project plan and timelines in your CSX Portal (link provided upon onboarding).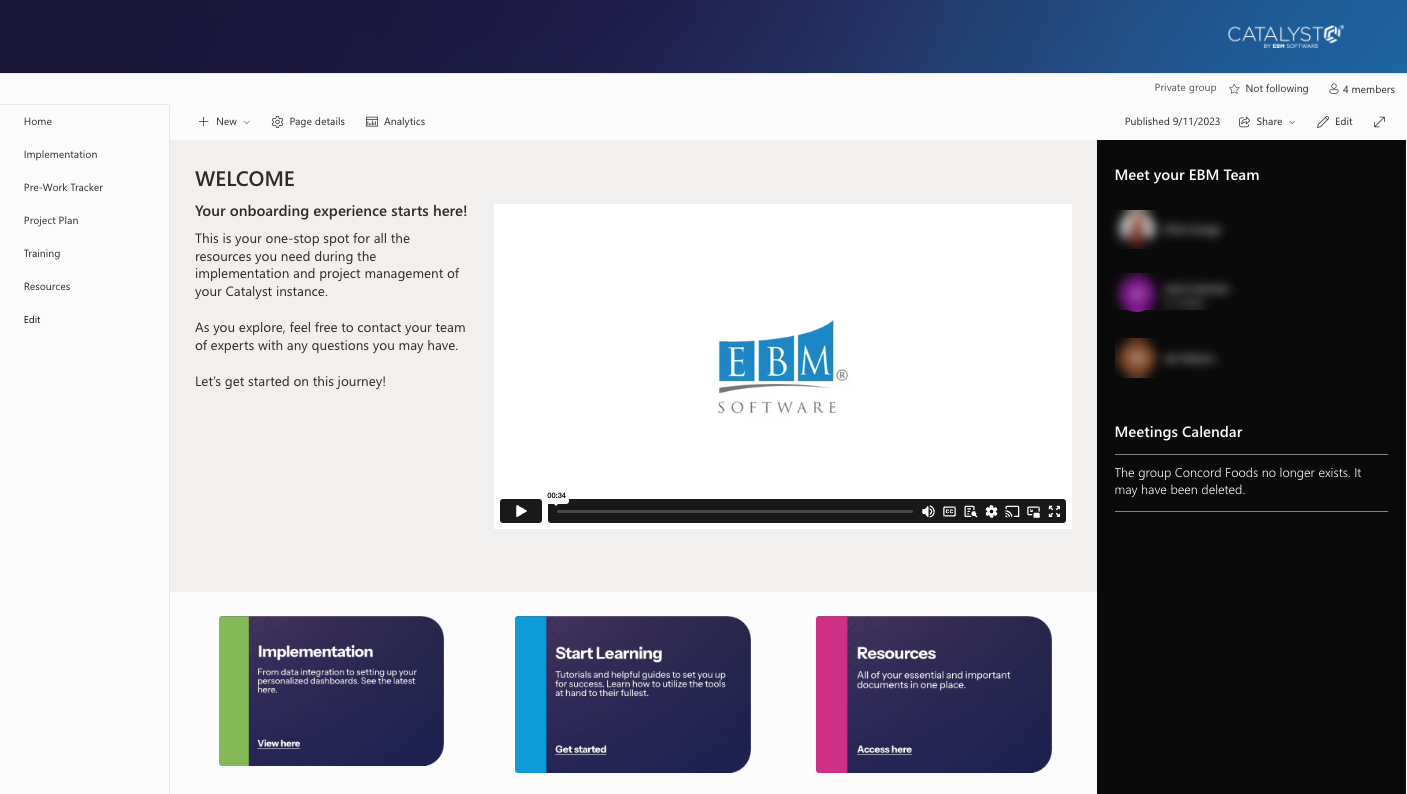 Step 3: Regular Check-ins and Progress Reviews
Transparency and continuous improvement are at the core of our approach. We believe in keeping the lines of communication open and regularly checking in on our progress. These meetings allow us to assess the effectiveness of our strategy and make any necessary adjustments to ensure we stay on the path to success.
Step 4: Training and Knowledge Sharing
Our team is dedicated to working closely with you to implement the strategy we've agreed upon. To ensure your team is well-equipped to make the most of our solutions, we provide comprehensive training sessions.
Access training resources and materials through your CSX Portal.
Step 5: Feedback Loop
Your feedback is invaluable to us. We actively encourage open communication throughout our partnership to refine our approach and ensure we continuously meet your evolving needs. We are committed to making improvements based on your insights.
At EBM, we are fully committed to your success and are here to provide you with the highest level of service and support. If you ever have any questions or need assistance at any point during your journey, please don't hesitate to reach out to us. We look forward to achieving great success together!