Refreshing Catalyst after making a change or loading data
After a file is uploaded or you've made changes (e.g. updating Hierarchies), you'll often want to refresh Catalyst so you can work with the new data or changes. To do so, go to the System Status page under the Administration tab.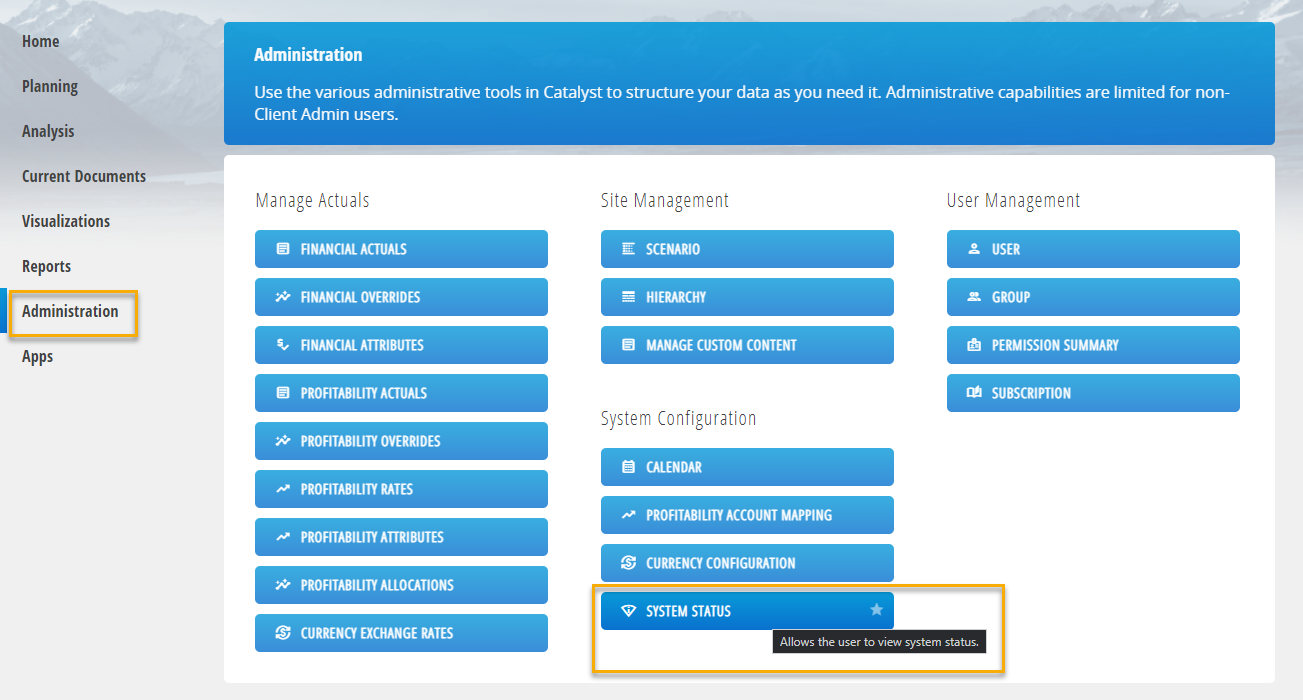 On the system status page, you'll see a combination of options to refresh, each with varying levels of granularity. As a general rule, the less data you select to refresh, the less time it will take. The three options for refreshing (as indicated by the icons below) are:
Refresh an individual scenario within one of the cubes.
Refresh all scenarios with one of the cubes.
Refresh the entire instance.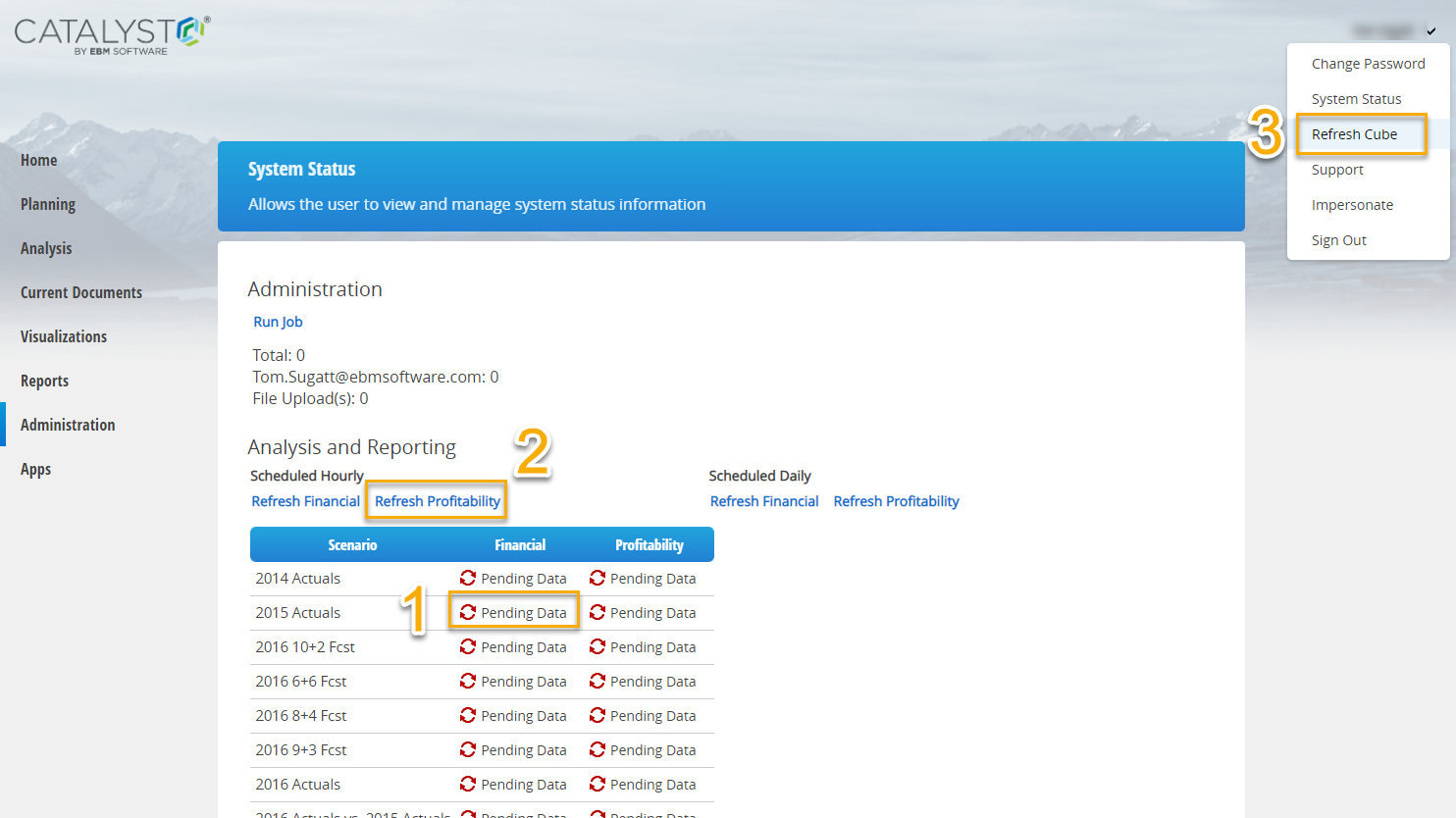 *Note: If any jobs are pending on the left, click Run Job(s) before selecting the other refresh options.
Current: All data is current in the database and in the cubes.
Pending Data: Both the database and the cubes are out-of-date and need to be refreshed. In other words, the system itself is digesting changes made to the data or data structure. This process occurs before the cube itself can be rebuilt.
Pending Cube: The data is current in the database but is currently being pushed to the cubes. After Pending Data is complete, the Pending Cube status should begin. Once it's complete the data is then available in Excel by clicking Refresh All Cubes in the EBM Office Bridge Ribbon.