Unassigned hierarchies email notifications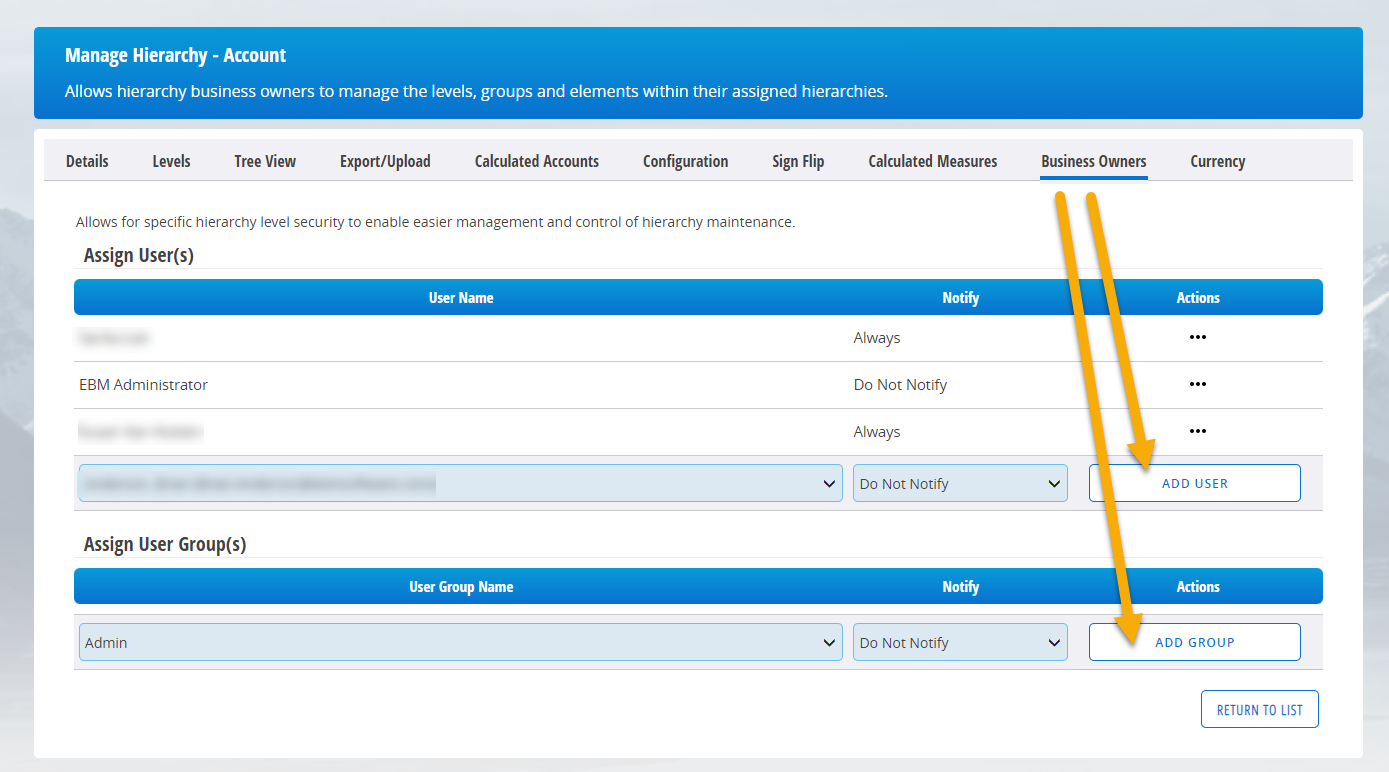 Catalyst has it built in to automatically send specified users or groups an email each morning when there are new accounts that have been added which need to be mapped and assigned within a hierarchy.
To set this up, simply open the primary hierarchy settings in Catalyst and add new Business Owners:
Click Administration >
Site Management >
Hierarchy >
Edit the Hierarchy >
Click the Business Owners tab > Add the user and configure notifications.
Note that this will also give the user full access to the selected Hierarchy and all of its subsequent data.