This article contains the following topics:
What is TTM?
Trailing 12 months (TTM) describes the past 12 consecutive months (or four quarters) to date on a rolling basis of a company's financial performance data. The 12 months studied do not necessarily coincide with a fiscal-year ending period. TTM reports can be created to analyze a variety of metrics including earnings, earnings per share, price earnings ratio, and yield. A TTM is handy in measuring recent trends or annual performance, as well as in comparing the relative performance of similar companies within an industry or sector.
Getting started
You'll first need to create a TTM scenario in Catalyst so we can use it in a reporting output. If you've never created a scenario, check out our full tutorial and intro to scenarios here.
Steps
Start by going to Administration > Site Management > Scenario > Add Scenario.
Select TTM from Scenario Type.
Fill out Description and Short Description.
Select your fiscal year, related scenario, and base scenario.
Choose refresh frequency and scenario availability.
Click Save.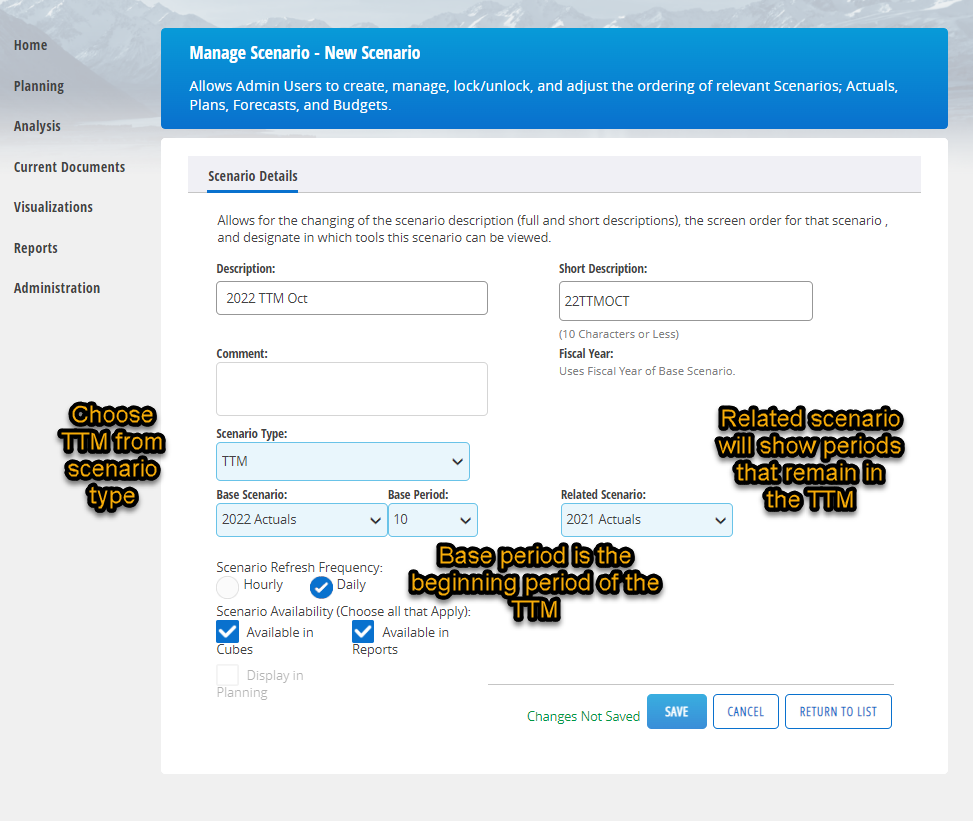 Once created, let the cube refresh or run jobs under Administration > System Status to process the creation of this scenario.
Reporting
Now you'll want to use this scenario in a report. A good example and use-case for this type of scenario is a trended P&L on a monthly basis.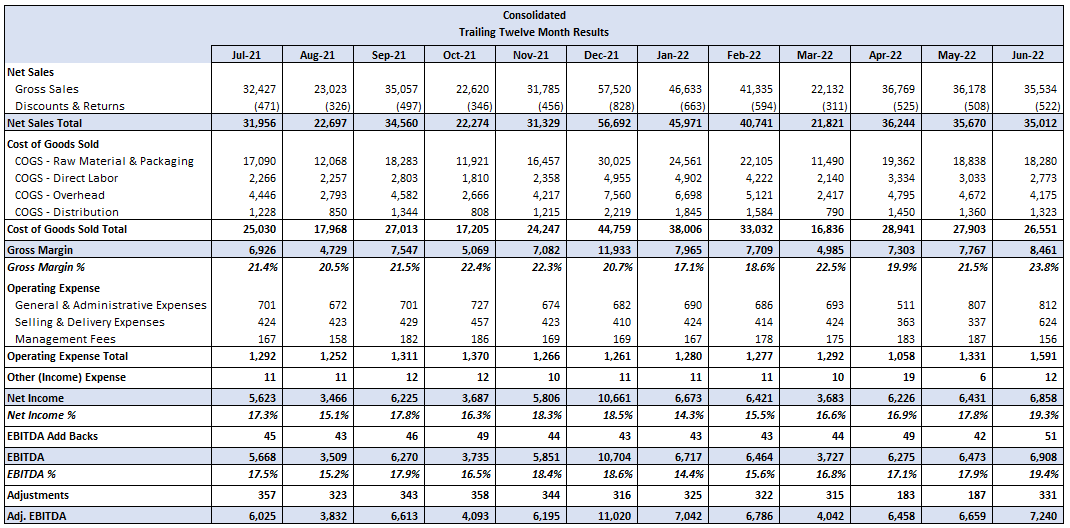 Use your cube to build out your view similar to the view above using your TTM scenario.
Notes
It's important to note that your report's months and periods will be labeled incorrectly when first added in an Excel cube. This is because you're beginning with a base period of something other than 1 or January. Admittedly, this can be confusing as the naming convention of the periods can come across as misleading for that reason.
In Catalyst, Period 1 is named January, and Period 12 is named December. In a TTM, you are defining, for example Period 12 as March 2021, but when you get to the cube it's still being displayed as December. What we typically recommend in this situation is to put in Dummy Headers for the period names so that they display correctly in the TTM view.