When you get started with EBM, you'll be given access to your Catalyst website along with instructions for getting started. Begin at the beginning with accessing your website!
Congratulations on signing up for EBM Catalyst! We're excited to have you on board. In this guide, we'll walk you through the steps to get started after you've been added as a user. Here's what you need to do:
Step 1: Being added to the website
The first step in getting started with our software is to be added to the website by an administrator. Oftentimes this will be done for you by our team or a Catalyst administrator we're in contact with at your company. When you sign up, your administrator will create an account for you with a username, which is typically your email address. This username will serve as your unique identifier on the platform.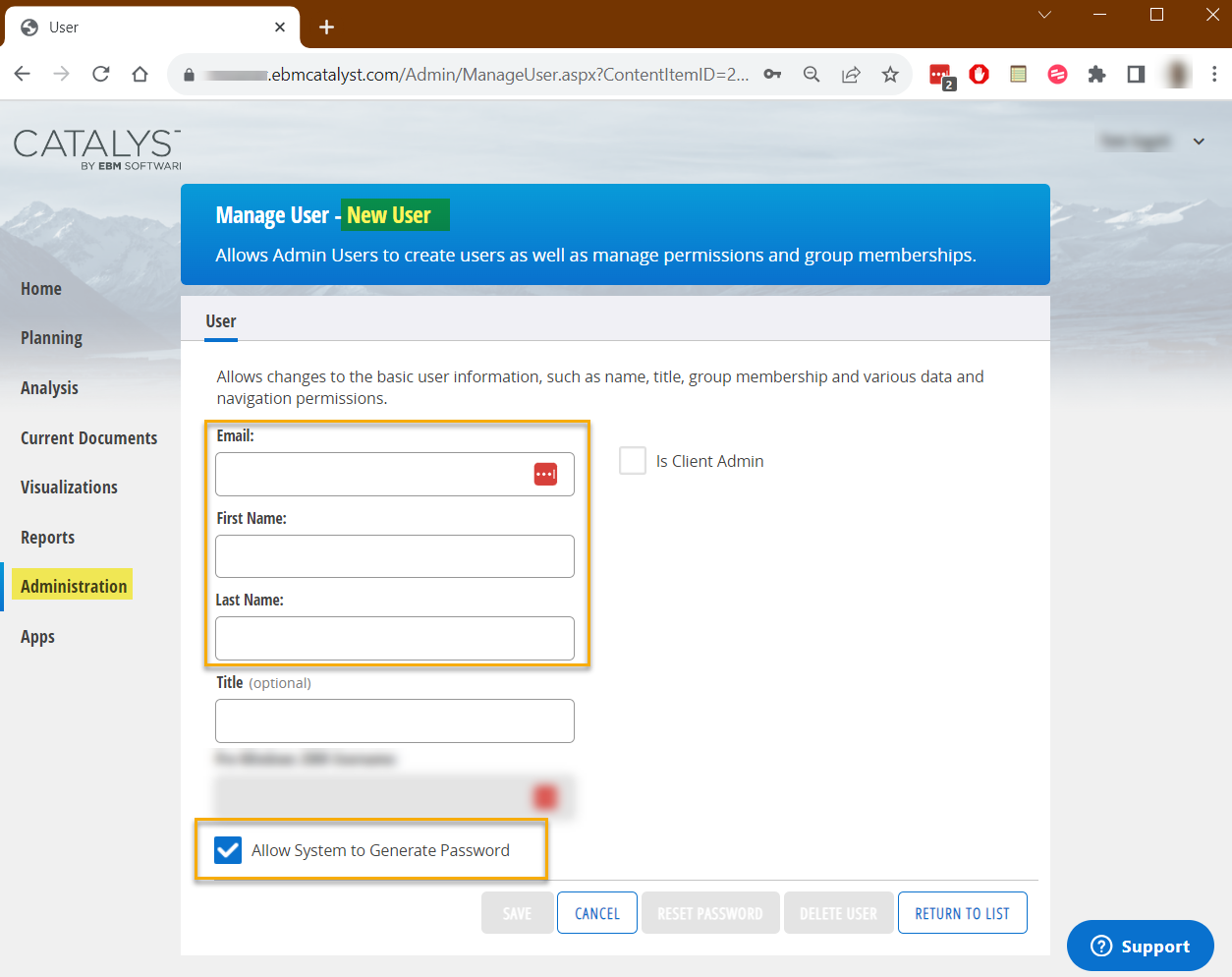 Step 2: Receiving a welcome email
Once your account has been created, you will receive a welcome email from our system. This email will contain important information, including your username (which is usually your email address) and instructions on how to access the website, including the actual website URL.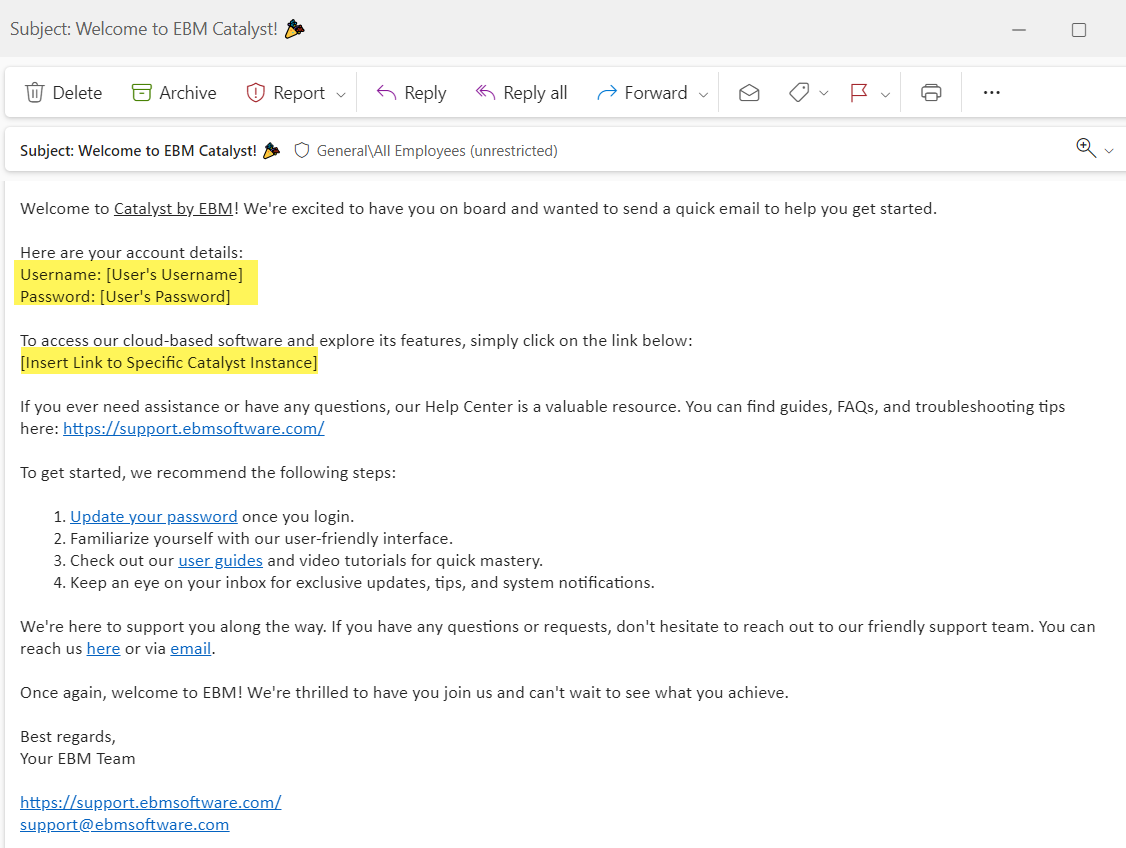 Step 3: Accessing the website
To access the website and start using our software, follow these steps:
Open your email: Begin by opening the welcome email you received. It should be sent to the email address you provided during sign-up.

Click on the website link: In the email, you will find a link that will take you to the login page of our website. Click on this link to proceed.

Enter your username and temporary password: On the login page, you will be prompted to enter your username (which is typically your email address) and a temporary password provided in the welcome email.

Change your password: After successfully logging in with the temporary password, you will be prompted to change your password. Create a new password that meets our security requirements. Be sure to choose a strong password that includes a mix of letters, numbers, and special characters.

Complete the process: Once you've changed your password, you will remain logged into the website. Record your password somewhere safe.
Step 4: Exploring the software
Now that you're logged in, you can start exploring Catalyst. Depending on your role and permissions, you may have access to various features and functionalities. Take some time to familiarize yourself with the user interface, and don't hesitate to refer to our documentation or reach out to our support team if you have any questions or need assistance.


Getting started with Catalyst is easy, and we're here to help you every step of the way. If you ever forget your password or encounter any issues during the onboarding process, simply follow the password reset instructions on our website or contact our support team for assistance. Welcome aboard, and enjoy using Catalyst!